If you haven't been here, it is inevitable that at some point you will be. I never thought my Mother would actually leave this plane called living. I had her my whole life. She was tired and her life journey was nearing the end. I felt it when she would take verbal inventory with me in conversations prior to her death about her mother creating beautiful frocks as a child with imported fabrics from Italy. All hand made. The best dressed child in her era. She grew up to be a very spicy lady with grace, elegance and style. It wasn't until the 70's that she began to paint. Her medium of choice was oils and acrylics. I now am the proud owner of many of her paintings. Her spirit lives on. I feel closer to her now than when she was dimly fading in this life as we know it. Below is one of her creations. She called it Pompeii. Having taken her talent rather for granted back in the 70's, I can tell you, now I cherish it. This piece hangs in my home now.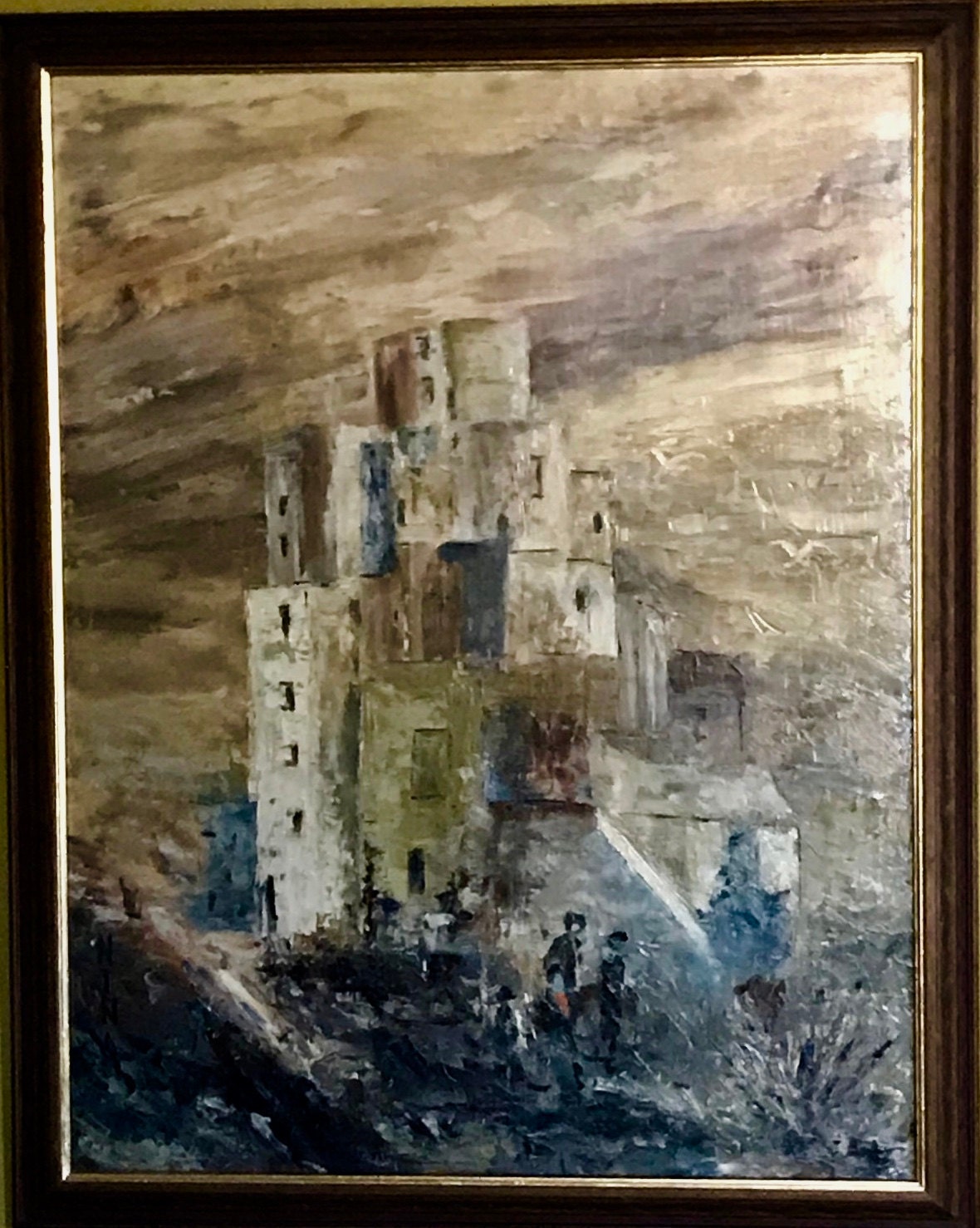 Manifesting reality from a dream
My Mother's death instilled a form of inner courage and confidence within me I didn't realize I was capable of. One fine evening in July, three weeks before she passed –  I reverted back to a musician's voice I discovered on a Claude Challe CD in 2008. I was still producing fashion shows at this point for Matsu. Little did I know how powerfully this man's breathy, angelic voice would later influence me. I must have been the one to raise the views on You Tube by hundreds as I watched it on multiple occasions. In watching and listening to Jehro, I began to question, why? What was it about this music that brought me into my self? It triggered all of my-selves: my childhood self, my teenage-music major self, and my artiste adult self. I simply felt magical at the sound of his voice. So much so, I Googled his place of performance the following morning and made the discovery that I could take this mental fantasy that spoke so strongly to my heart and turn it into a reality. My desire to be in his presence-creative energy-was stronger than that of the fear of the unknown or doing nothing about it at all. Mom's passing shone a new light on my life.Fast forward. I woke up the following morning with a strong will to locate where Jehro was going to perform next. Voila! After some research, I found him on the program to perform on November 24 at Cabaret Sauvage.I got tickets (with the assist of my fluent speaking French friend) since the ordering was all in French online. Bingo. Scored. Next, I contacted him through Messenger. I completely put myself out there. I shared with him my "vision" to fly to Paris to hear him. He responded and welcomed me. I was momentarily star struck just from receiving a response. A lovely one at that. He was flattered. I was shy and beginning to realize just what this push meant. It will be uncomfortable. I will be attempting to accomplish something very foreign and clearly beyond my own comfort zone. I had no choice but to push through. The initial contact was made in July. This is what you call serious planning!
Paris et moi
Within the very French "bordello style" musical venue and the dimly lit room, the stage comes alive with his talent, voice, guitars and drums. I was finally in the place I dreamed of since last summer. Meeting him backstage after the show was one of the most exciting moments I've experienced in my life. Submerged into another culture with all strangers in one small room, where he was the center of attention-having just completed a stellar concert. The Cabaret has many years of history. The decor was slightly raw but reminiscent of a dinner club.  The smoke filled circular room added ambience as the lighting changed colors throughout the evening. If you'd like to hear this magnificent magical voice click here. https://www.youtube.com/watch?v=jpZJ59CtlScAnd here we are. Back stage. I'm starstruck, and I think he's over-the-top flattered. We continued on for the night along with his  bandmates into Bastille, sipping Bordeaux and Chartreuse until 4 am in the morning. This adventure will never be forgotten.The original focus of my trip to Paris was to heighten all of my senses. Prior to meeting Jehro, I filled my afternoon with another sensory distraction: the art of creating perfume. The notes and composition of the scents are not unlike those of writing music or playing an instrument. The correlation was intense.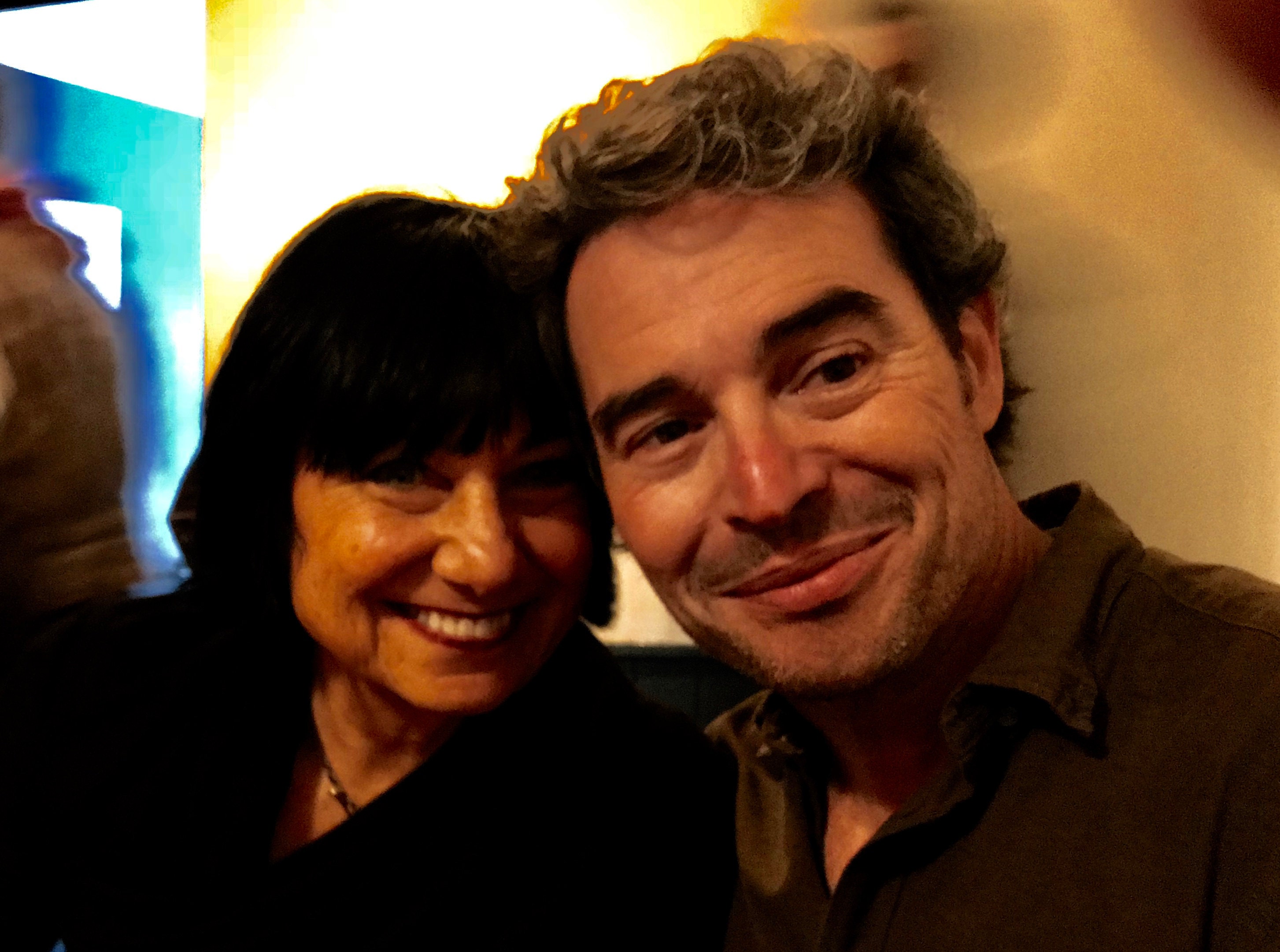 The Art of  Creating Scents
There were only 3 of us in this workshop, to my delight. I wound up creating a scent unlike my trademark woodsy patchouli, sandalwood and fig candle. I will always embrace the mood this aroma captures. This makes a wonderful holiday gift — for yourself or someone else! Below is a very accurate description from my press release:
Laced with the lush combination of wood, spice and fruit to create a sultry and rich, earthy aroma that will transport you to a mysterious and intoxicating faraway land. Awaken the allure within through this sultry flame… The power of scent has been used to relax the mind and clarify thoughts for hundreds of years. The soft, warm, smooth, and creamy arboreal scent of these oils evoke the warmth of the earth which grounds us and asks us to stay in the present, allowing other cares beyond our control to slip away. The heart and crown chakras expand and the root and sacral chakras align with the heart to release obsessions, insecurities and jealousies so we may live a fuller life.
This scent has become an internal part of my DNA.  Yet I felt compelled to try another approach to my repertoire, as I approached the table in this very Parisian Parfum Studio.
What I chose from the  plethora of offerings was to go towards a more feminine scent. Hence, Pink Pepper became the star note, with a slightly more feminine note of rose, combined with incense. The interesting thing for me was experimenting with the ratios of these oils in order to fulfill the "vision" of my nose. The surrounding environment was held in the director's perfume studio. Essentially it was beautiful apartment/flat with wonderful floral drapery grazing the ground over floor to ceiling windows. The ambience was inspiring and perhaps was what led me to the idea of adding rose into my mix; perhaps a bit unexpectedly, but with delight!
The interpretation of the art of the scent is extremely personal. The basis for a perfume or oil consists of a top, middle and base note. The art of the composition is also personal. Molecules are formed through nature and the combination of the chosen scents, have endless possibilities. The elements are composed of several categories such as: citrus, floral, fruity, green, oceanic, oriental, spicy and woody. If you know me, my tendency is towards the woods; deep, dark and mysterious.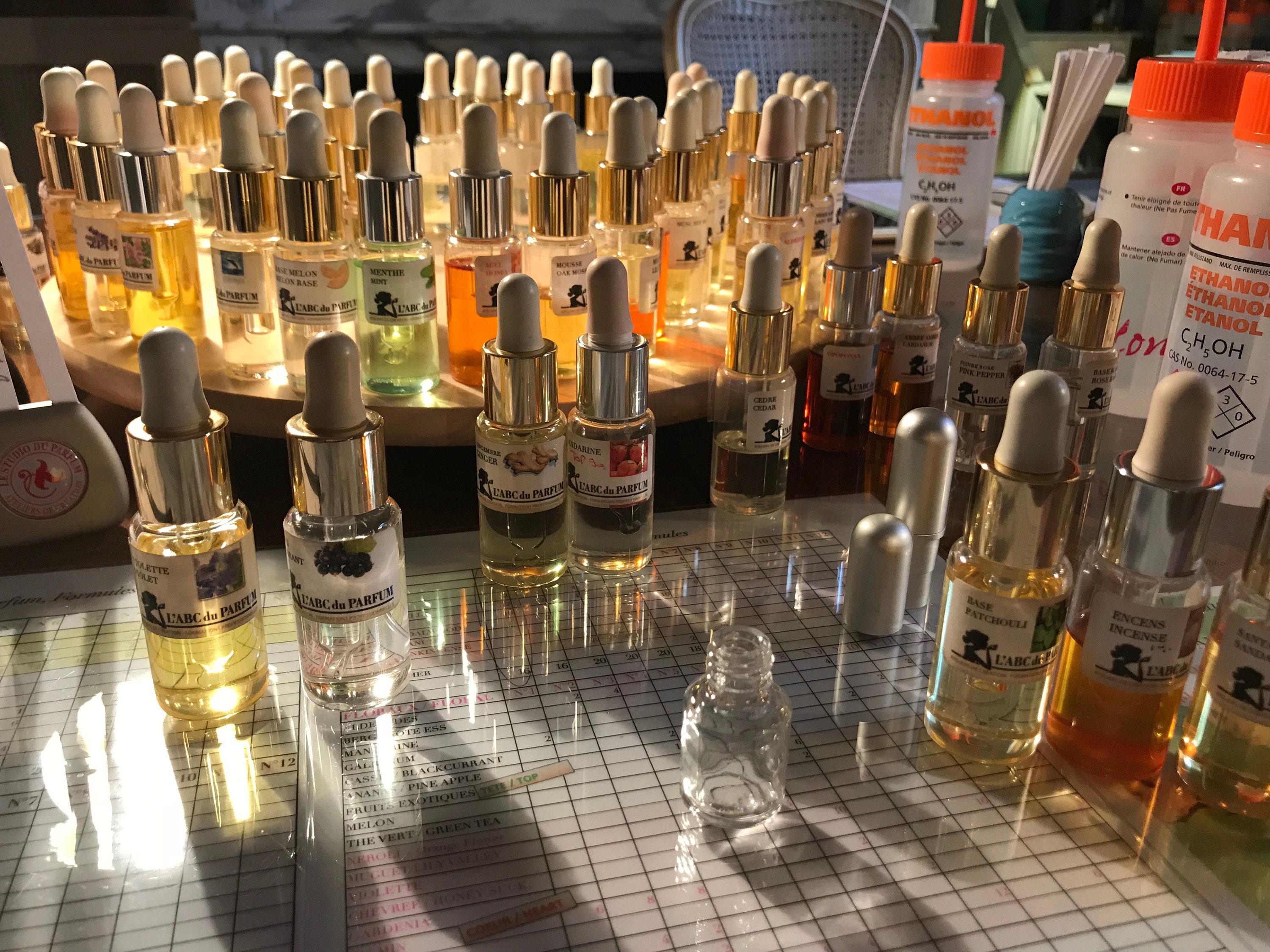 This trip was beyond nurturing. I was completely in my element being exposed to such high style everywhere. I was also struck by the history and architecture, from the beautiful skyline to the cobblestone streets. Experiencing Paris at night is one of the most romantic and engaging scenes ever.  From this view I saw it all! This was truly a self-indulging affair which I can thank my Mother for. She gave me life and taught me how to live it to the fullest. In doing so, I learned to nurture myself, and those around me will deeply benefit.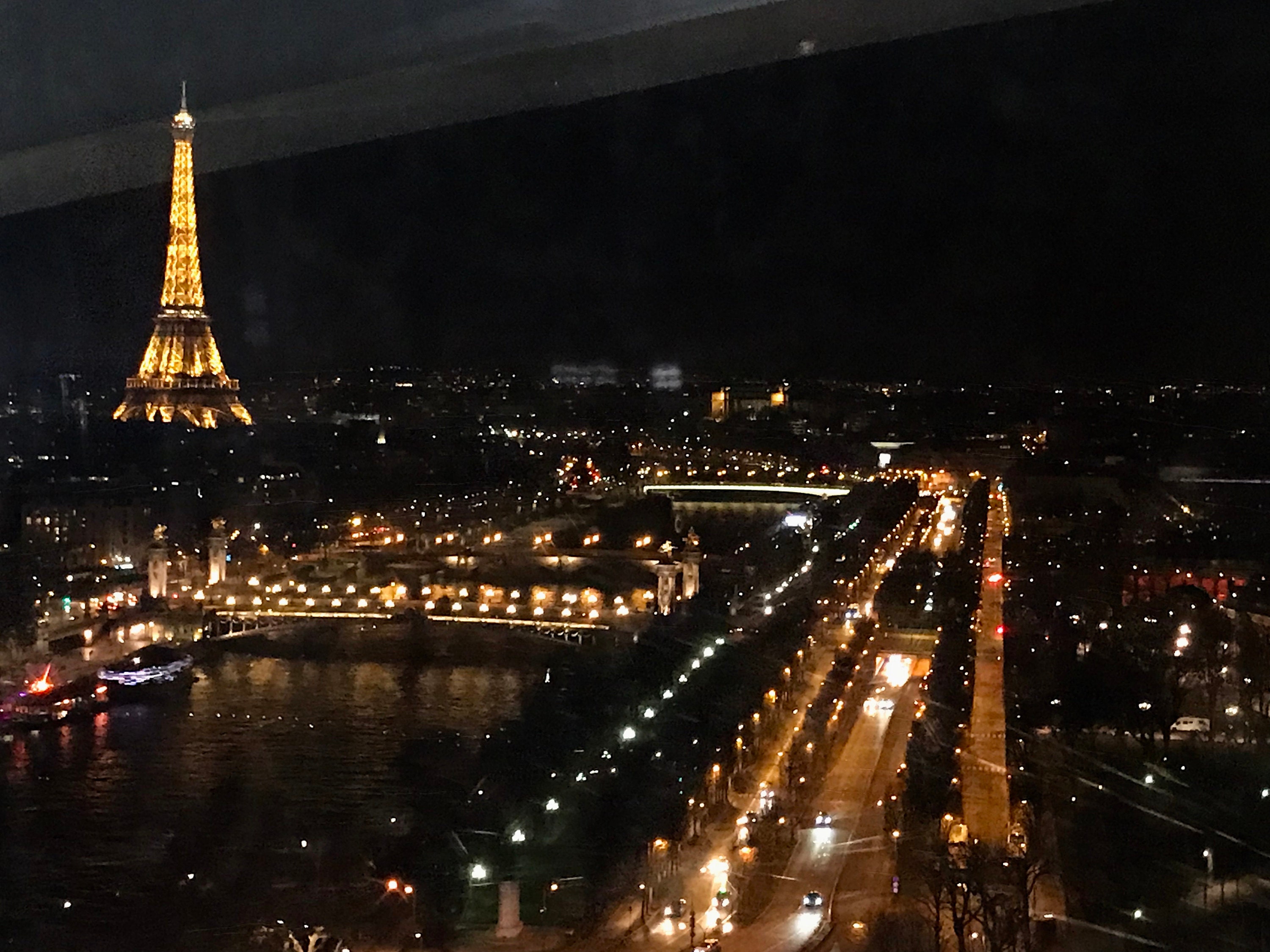 The Nurturing Pearl
Shame on me! I admit. I stereotyped the majestic pearl. I thought they were preppy. I thought they were boring. I often thought they lacked complexity in healing properties offered.  It wasn't until I cleaned out my Mom's jewelry box along, with my sister, that I realized how healing these creatures from the Oyster are! My Mother had tons of pearls. Some costume, some real. Regardless, as I handled them in organizing the array that lay before us, they continued to ask to be fondled. Their round spherical smooth shapes were conducive to having a tranquil effect on my hands, then grew into my heart. After all, I had just lost my Mom 1.5 weeks prior to when I arrived down South to sift through her home. We started within her drawers and as I mentioned, her massive jewelry collections. This opportunity re-introduced me to the wisdom and beauty of the pearl.
Since I returned from Florida after this challenging yet necessary feat, I began visualizing pearls in my head- to the point that I am compelled to find some beauties and drill them, and create earrings first, so they would be on me at all times. I then somehow stumbled upon a collection of primitive looking baroque pearls ranging in colors, sizes and shapes. I made several long single strand necklaces to be worn as a talisman and an elegant accessory on the body. I even placed stacking roll-on bracelets into my collection with 18k gold bead accents on them as pictured below. The photos below depict several different pieces available in my Atelier and also in my online shop Nymph Jewels.
I have not been able to remove the sensual pearl earrings from my ears in months. There is indeed something beautiful about their simplicity and understated elegance that works with each and every other piece I wear. As far as the wardrobe goes, this too is a wonderful backdrop for any pearl necklace I decide to wear on any given day.
The mystery of the pearl runs deep. In Chinese culture, it is said that pearls fall to earth when dragons fight in the clouds. Dragons are often seen with a pearl in their mouth or claws- which is a symbol of immortality, luck and magic. Western lore, on the other hand, holds the pearl as the stone of Diana, the Roman goddess of the moon and wild magic. Worldwide, the magnificent pearl has been said to have the kind of legendary, mystical, restorative and healing powers that have fired imaginations for centuries. Pearls have been associated with the Moon and femininity, along with the fact they are grown underwater symbolizing emotions. Pearl energy represents innocence, purity and integrity. Due to their natural beauty, wearing the pearl is a natural attraction for bonding friendships and for love. From another standpoint, wearing the Pearl instills the bearer in accepting love, self love and nurturing. It's no wonder they simply feel good to the eye and actual touch. There is no such thing as wearing too many pearls. They love one another and will love you for having chosen them to become part of your life.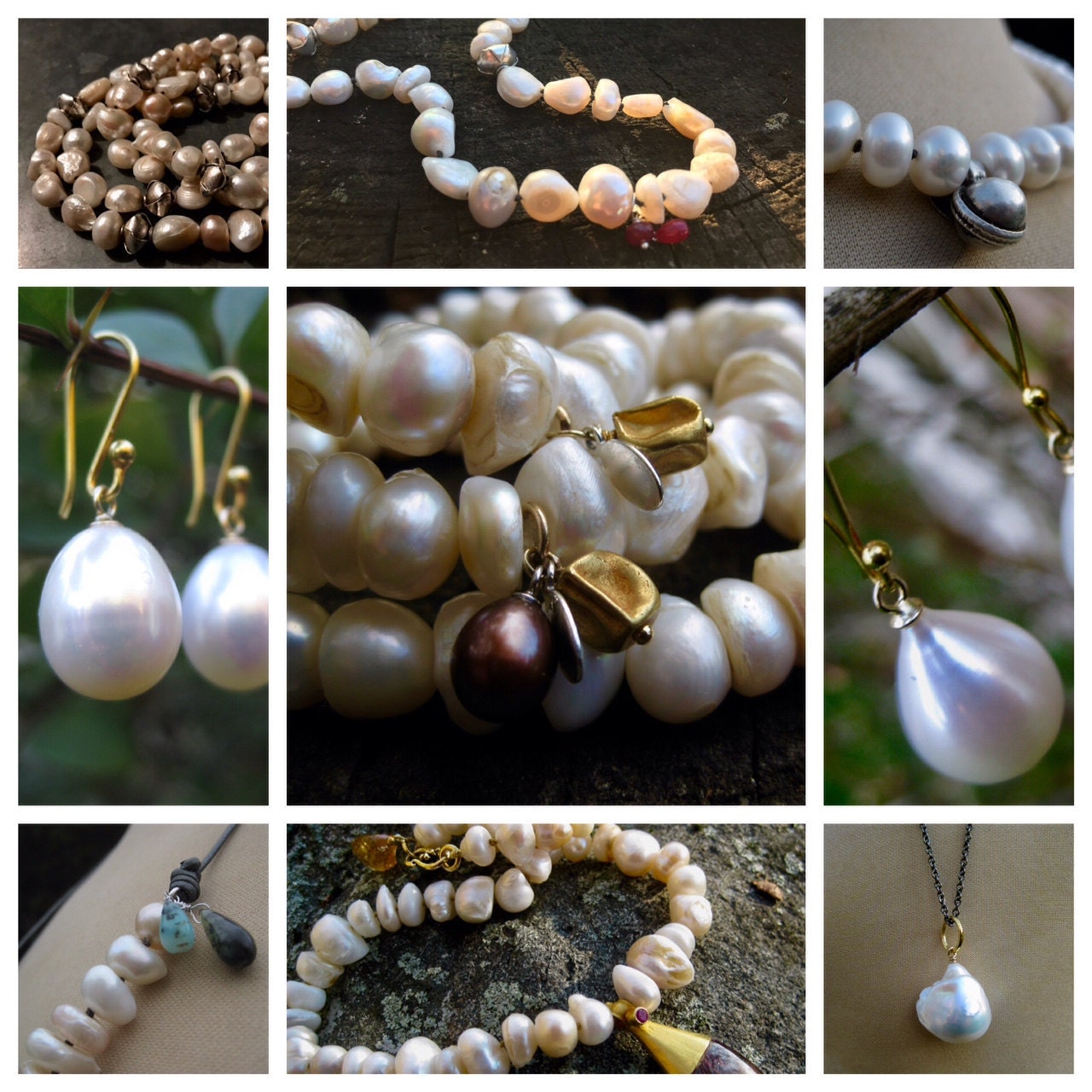 Pearls will always now bring my spirit and soul close to my Mom's spirit. This is most likely why I have worn mine daily, and have been encompassing the pearls into the Nymph Collection. Never a trend, always in style. They are the true form of classic elegance. Thank you Mom! I love you and miss you. I know you are up there watching me. You've inspired me in this lifetime. I promise not to ignore any inner signs from the universe, or the cloud formation because I'll instinctively know it is you.
Yours in joy & style,
Dava